Memories from 9/11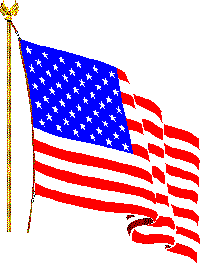 It's hard to believe it has been ten years since that fateful day. Time may pass, but that Tuesday never loses its clarity. Wednesday, Thursday, Friday all were spent in a stupor. I was glued to any form of media that could offer information or solace...but by Saturday I was ready to enter the world again.
My endeavor into daylight was with two goals in mind. One, I wanted to buy a flag. And two, I needed to see for myself. I needed to
see
that they were really gone. I lived in NJ, so I hopped on I-78 and started towards the city. I used to travel out of Newark Airport every week, so I knew exactly which point on 78 I would hit the crest of a hill and be able to see the towers in the distance. On this day I hit that crest and they were not there. Not even realizing that I was crying as I drove under overpasses with American flags tied to them, I made it as close to the city as I was permitted. It was a sunny day, with a beautiful blue sky, and all I can remember was the smoke against that backdrop.
After awhile, I turned around and headed back towards home. I was looking for my second goal. A flag.
To my surprise, I could not find an American flag anywhere. Every store was sold out. I ended up back in my town and was directed towards the American Legion where they were reportedly giving away little plastic flags for a tiny donation of a dollar or two. I had never been to the American Legion before. I've driven past it for so many years, but never acknowledged it. I went in and thought that it was closed, but someone pointed towards a door in the parking lot. This door led downstairs into a bar. I had no idea there was a full bar and restaurant below the American Legion.
I went up to the counter to inquire about the flags, which they happily handed to me and asked only for a $1.00 contribution to assist those impacted in our town by the tragedy. I offered far greater than the simple dollar requested, and I turned to find more people ambling in from outside. A family walked down the steps. They took a single small flag and handed over a hundred dollar bill. The next person took a single flag and handed over a couple twenties.
I couldn't bring myself to leave. I watched as every walk of life came down those stairs and offered whatever they could for a simple three inch American flag.
Time has passed, but never the memories. I was proud of my community that day. Perhaps giving money was a simple way out, but it was the faces that I remember most. Every person that walked down those stairs bore a twisted look of wistful pain. We grieved, but we grieved together.