Romulan Escapes
In my "April Fool's" blog on
Not Your Usual Suspects
, I introduced a genre called
Romulan
, "Romance under land". Though the genre is fictitious, I was surprised to find that there is a market in this strange world of ours for romance at the center of the earth.
In Sweden, the Sala Silvermine offers a romantic suite nestled 155 meters underground. It takes a 4 minute elevator ride to get down to the mine.Tucked away in a cavern that offers a banquet hall, this underground suite is warmed up to 18 degrees from its default temperature of 2!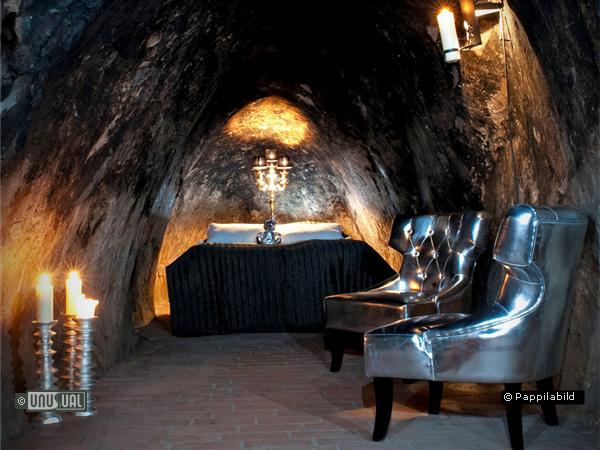 No folks, this one isn't an April Fool's joke. This is a true resort, and it does manage to post a disclaimer, "Not recommended if you suffer from claustrophobia."
Romulan
is making it's mark on the world. :)